OMG!!!!!
The Internet and Phones and Electricity all at the SAME TIME.
I decided to post to take advantage of the current "all utilities working" status of the apartment. Keep in mind, this is very rare.
————
Comical Situations of the Last Few Days:
1) PJ and the Microwave
PJ: "Whats wrong with the Microwave, it keeps making my food all warm. Everytime I put something in there it gets hot."
Me: "Are you complaining that the Microwave is heating the food you put in it!?"
PJ: "That came out wrong."
2) The Taco Chicks
(Steve and I are Waiting for Food Outside a Taco Bell, and two Slightly Chunky ladies walk ast the car)
Steve and I: "……."
(Girls pass out of earshot)
Steve and I: (In Unison) "That's a lot a Taco!"
3) Steve and the Cigarette
(Steve is quite….Intoxicated, while I remain Sober.)
Steve: "Gimme a Cigarette"
Me: "Alright" (I hand him one, previously lit)
Steve: "Thanks." (Places Cigarette in mouth burning end first)
Me: "God damn you're stupid. Who are you?"
—-
Thats enough for now.
—
Ubiquitous Movie Quote: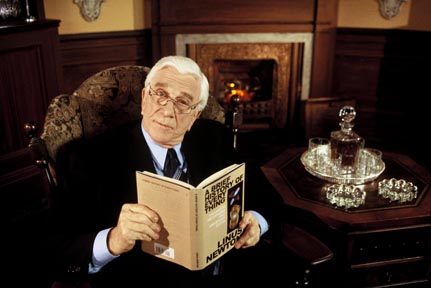 Frank: Well, when I see five weirdos dressed in togas, stabbing a man in the middle of the park in front of a full view of 100 people, I shoot the bastards, that's my policy.
Mayor: That was a Shakesphere In The Park Production of Julius Caesar, you moron! You killed five actors! Good ones!