I've given up all the concern I had for my own life. The thought occured to
me when I was weaving in between cement trucks and across double yellow lines on
Port Republic and South Main. On a bicycle. It's not so much that i want to kill
myself really, just that….I no longer fear death by sudden, crushing
impact.
—
Does anyone know how to keep soap from turning into that Jello substance if
it gets soaked in a pool of water? I'm tired of washing myself in Spring Fresh
Jelly in the Shower, but I'll be damned if I switch to one of those homoerotic
loofa things. I might as well just wipe myself down with a mans boxers while I'm
at it.
Lastnight (5:00) I fell asleep listening to Pearl Jam for 4 hours, and when i
woke up I could not stop humming Better Man. Today, I will fall asleep
listening to the exact opposite of Pearl Jam to cancel out the tune stuck in my
head. Elton John.
—
Also, "Mahogany" is a Movie Where Billy Dee Williams is a Male Model. After
Watching It, I remebered this comical Billy Dee Williams Quote: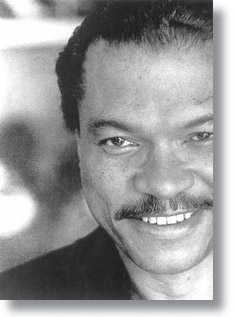 "There's always been a lot of
misunderstanding about Lando's character. I used to pick up my daughter from
elementary school and get into arguments with little children who would accuse
me of betraying Han Solo."