As far as snow goes, let's just say this: Now and Forever, disregarding
the thousands, and probably millions, of deaths that were a direct
result of bitter cold and icy precipitation, snow will always be my
favorite meteorological factor. Above Hurricanes, Tornados, Lightning,
and the once Vaunted El Nino weather phenonmenon, snow reigns supreme.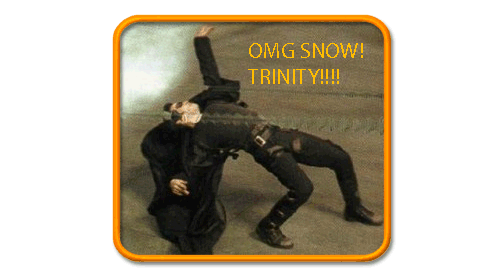 ——————-
In Other News:
Return of the King has stolen at least 15 hours of my life – albeit, I
probably wouldn't have cured cancer in those 12 hours anyway (and
neither would you, if you're reading this – so don't get all high and
mighty about wasting time)
On the plus side – Legolas and Faramir both possess the Fire Weapon
Capability – which I found pathetically ironic since I discovered them
whilst there were conditions of extreme cold and snow outside my
wondow, not 4 feet away.
—
Anyway – I'm a little bummed since I apparently missed put on the
purchase of the 50th anniversary playboy issue, that was on newsstands.
Hell, I don't even really like Playboy, but it seems like I should
support any American Institution in it's 50th Year. Oh Well, Hef well
be fine in all likelihood with his bevy of beauties and millions of
dollars.
—
Questions:
-Can Ashton Kutcher not play a semi retarded charcter and be
believeable?
– How come an egg-creme milkshake does not contain eggs? (Hint: I know
the answer. do you? It has nothing to do with Tony Blair or Iraq)
– Did you know 7-11 has a candy cane cappucino? Neither did I. It
should have stayed that way.
—–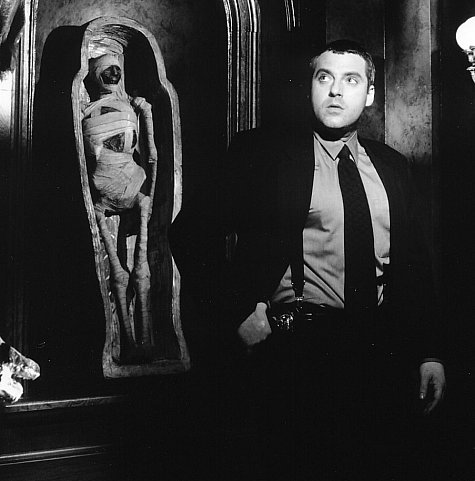 Tom Sizemore: "You may recognize me as Tom Sizemore, an actor in many
popular films. I occasionally star along Tom Hanks as well as Beat Up
my Girlfriends."
This Movie (The Relic): "Nice to meet
you Tom – I plan to undereutilize your Talents, and cast you as an
action hero-cop, that falls in love with a perky genetic engineer."
Tom Sizemore: "Excellent."