I'm taking a break from studying advanced macroeconomic growth models to
write this, so all you sag-jawed squirrel herders better damn well appreciate my
effort. I'm a goddamn war hero and I don't need to take crap from anyone.
—
Legend has it that when I can complete the following recipes as fast as Iron
Chef Sakai – I will become the One True Shogun.
– Hash Browns from Scratch
– Mustard Glazed Chicken
– Hush Puppies
– Fritada/Scrambled, Fluffed Eggs
– Bacon Wrapped, Mushroom Chicken
– The Mexican Pizza, as perfected by the Taco Bell
Corporation – A Yum Foods Company
————————-
Anyone in the motorcycle industry is also encouraged to
send me Helmets.
————————-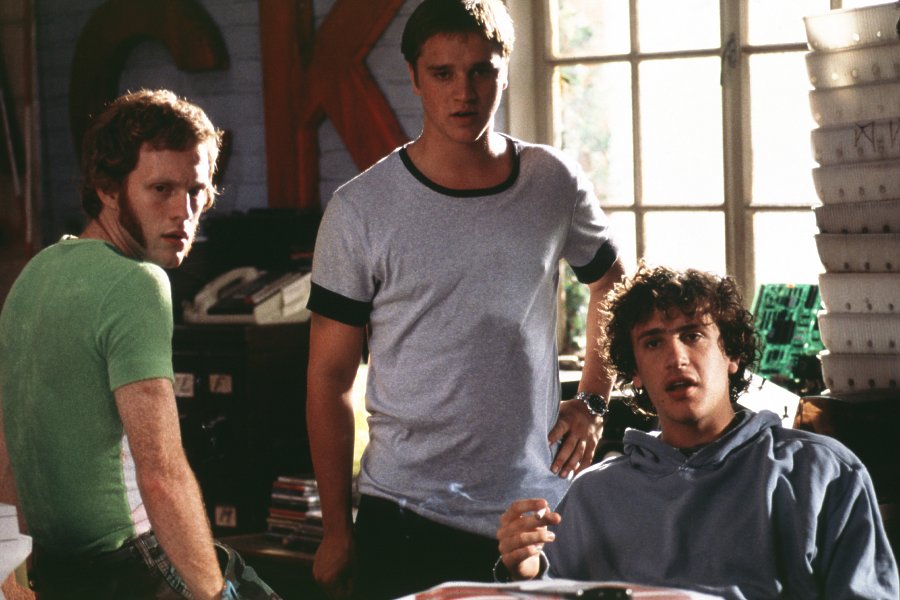 Jeff, Dave, Sam.
Quote of the Update (Movie):
Jeff: "We have been getting screwed by the
system. The system that forces us guys to like girls. All right? We're getting
pushed into this. What if we just take the girls out of it? We can have our own
system, it's a counter-system. And then, you do things together, you swim, you
row, you… boat, you eat, you stink. We can just be guys! You can have sex, you
can do it, you know, many guys at a time, but it's not gay."
and – even better…
Jeff: "It is your destiny to have your heart
broken."
Dave: "…." (Silence.)
Jeff: "Just as one day, it is my destiny to
become Shogun." (Promptly collapses face first onto floor.)